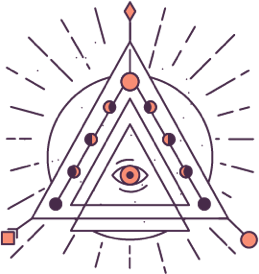 Let's Begin the journey with Astro Sandeep
Numerologer || Vedic Astrologer || Lal Kitab || Tarot Reader || Aura Scanner
Book Your Appointment Here
Astro Sandeep
Vedic Astrology & Lal Kitab Expert
In India, the Study of Astrology or Jyotish Shastra can be traced to the Vedic times. Glimpses of Astrology Traditions are visible in the 'Atharva-Veda', one among the most sacred texts of India. Ancient Indian Vedas Astrology in India, more popularly known as Jyotish, relies more on the Sidereal ( according to the Stars ) positions of the Planets, just as one sees them in the Sky, against the positions assigned to few relatively fixed Stars. 
Tarot Power
Tarot Cards Reading Expert
Tarot cards have been used for many centuries to help guide people in their lives and to help them understand the emotional issues influencing their lives. Tarot can be used to bring insight and understanding to personal and professional situations. Working with the tarot regularly can help you to be aware of changes in your life and to use opportunities for the better. The tarot is a form of fortune-telling or predicting events. The correct term is divination.
Astro Sandeep
Numerology Expert
Numerologist Sandeep is very good in name numerology. He have more than 10000 clients over the world have got their name corrected by him and got the success in their life. Every alphabet have their own energy and we can get benifits by change your name energy. 
Help yourself and your personality.
You are just one step away from the happiness. So take the step and bring your happiness. 
Astrology is the key of happiness. By using astrological remedies we can solve all kind problems. 
So consult now  and Take a deep breathe with relief.
Services We Provide in Different Area